---
---
---
Join Us for Mass:
Monday – Friday at 11:00 am (Mass)
Saturday at 11:00 am (Communion Service)
Sunday at 8:30 am (Mass)


---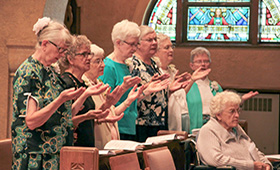 Who We Are
We are a religious community whose members are called to a life of prayer, simple living and service to those in need in the spirit of Saints Francis and Clare of Assisi. We are committed to non-violence as we seek to heal and serve the poor, the oppressed, the abandoned and the most vulnerable in our society. We seek to build communities of peace and justice wherever we are called to serve.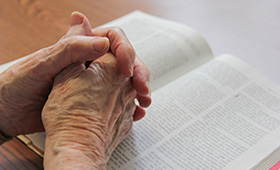 What We Do
The Franciscan Sisters of Little Falls, Minnesota seek to help and be in communion with people on the margins. To that end, we work as missionaries in Latin America, serve women and children, support immigrants and migrant workers, reach out to people who are hungry and without permanent shelter, and nurture people in their faith journeys.